Wardrobes
Book a Free Design Consultation!

Thank you!




Find Your Fit
Your storage requirements, available space, and aesthetic sense are the primary deciding factors when choosing wardrobes. From configuring the internal structure of your wardrobe to selecting the type of doors you need, designing a wardrobe is where design sensibilities and intelligence meet. All our designs come with the option of swing, sliding, floor to ceiling or corner options. Choose from a wide range of finishes in solid colours or designs to match the aesthetics of your home.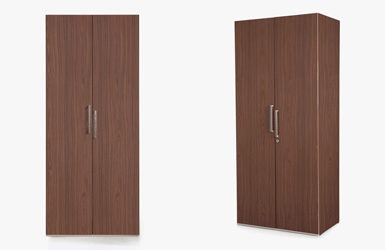 Swing Door Wardrobes
Our swing door wardrobes are the classic design option made contemporary. Choose from a wide range of Shutter designs to bring in the envisioned look to your room.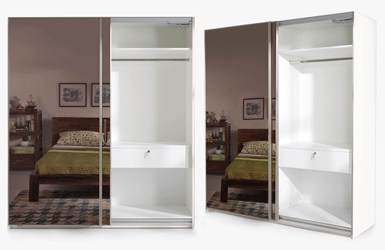 Sliding Door Wardrobes
Ideal for small rooms, our sliding doors economize on space while adding vibrancy and style to your home. Choose from Sliding wardrobes with loft or Floor-to-ceiling wardrobe for a seamless visual experience.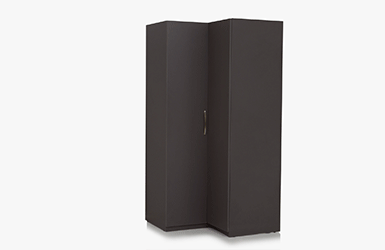 Corner Wardrobes
Make the most of your bedroom, no matter its size. Our Corner wardrobes fit snugly into corners, without eating into precious space.
Built to Last
Only the best will do. So when it comes to choosing the MDF, Plywood, and PLPB, we work only with the leading manufacturers. All our doors are made with MDF, however for the interiors you can opt for either a PLPB construction or a Plywood construction.
MDF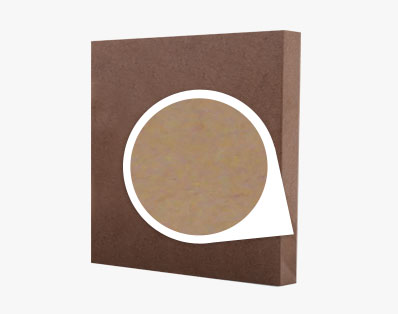 Greenlam
Medium Density Fibre board is an engineered wood with wax, resin, and wood fibers — the wax provides moisture resistance, while the resin keeps the mixture uniformly dense.
High density makes MDF better suited for doors–ensuring that the door hinges hold properly, without sagging or dislocating.
Since the board is made of fibres, and not solid wood, there is no warping, ever.
MDF is water resistant and treated for borer and termite resistance.
Plywood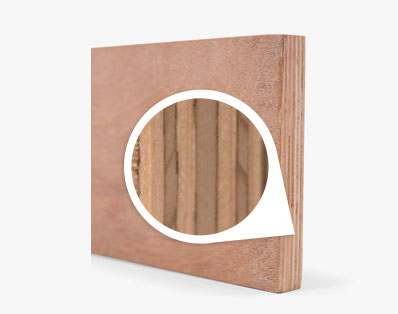 Archid Ply
Extremely versatile, plywood is an engineered wood made by pasting layers of natural wood veneers together.
Inherently strong, it's easily able to take on a heavier load.
Best suited for when you want to store heavy items in your wardrobe–stacks of books, loaded boxes, etc.
PLPB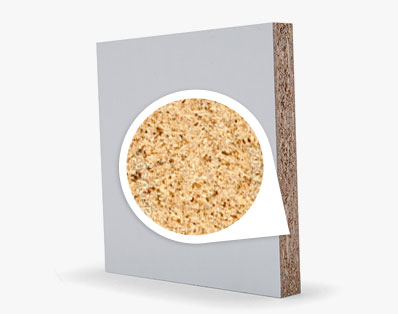 Associate Decor
Pre Laminated Particle Board is a remarkably strong engineered wood manufactured from wood chips and a chemical binder.
It's warp-proof, so no nasty splinters, ever.
Water resistant, and treated for borer and termite resistance.
Recommended for wardrobes that will primarily be used to house clothes, shoes, etc.
Intelligence Inside
Beautiful on the inside and out. Our internal partitions are built with your style in mind. Whether you have a truckload of gowns, anarkalis, and more; coats and jackets for every day of the week; or a simple stack of basics, whatever your style may be, we've got you covered. Choose from 9 options with wide drawers, tall hanger space, removable shelves, and more.
Our Trusted Partners



Thank you!


Shankar Bhat

"

We went for Urban Ladder because we like their furniture. A consultant came to our place and explained everything. The information was very helpful in deciding which wardrobe to go for. Their installation team was able to install all wardrobes in one day and the wardrobes look really good.

"
Anup Raje

"

Urban Ladder changed my perspective of online shopping. The entire buying and installation process was beautifully executed. The team that came home took care of every detail and did their job with complete knowledge. The wardrobes are user friendly and give a classy get up to the room.

"