Bed Designs
We're often in pursuit of the perfect mattress to get the best possible sleep, but the bed design or frame plays an equally important role. A good bed frame acts as a sturdy base to hold the mattress in place and has to be of the perfect size to prevent the mattress from sliding or shifting. A modern bed design also needs to be able to support the heavy mattresses of today, with their numerous layers and hefty materials. A metal frame or a wooden bed design is best suited for this, as they are both sturdy and durable. They also come in a variety of designs to complement your bedroom decor, from frames with stylish tapered legs to designs with elegant side rails. And if you need some extra storage space to keep bed linen or clothes safe, look no further than a bed design with drawers or dead space. To find the latest bed design that strikes the right balance between functionality, comfort, and style, check out Urban Ladders' vast collection.
Reasons To Love This Design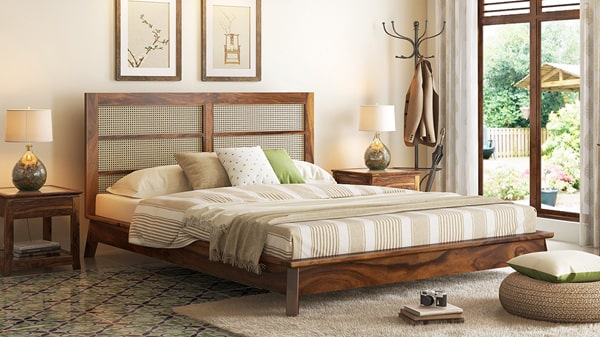 King size bed designs for the best sleep.
When you're getting an upgrade in life - whether it's a new apartment or a salary hike, there's a point in time when you start to ask: Where can I get King size bed Design in India? The answer, of course, is online. Only turn to the Urban Ladder website and you can go through all our king size bed design with storage or without. Choose from different headboards, materials, finishes and even add a mattress while you're at it!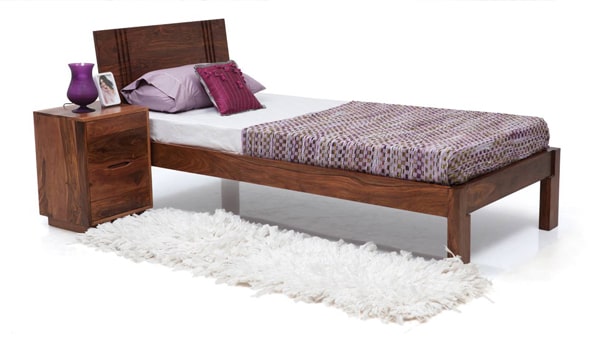 The best in single bed design!
If you catch yourself thinking "Where can I get single bed designs?", you're going to love our answer - online of course! Get on to the Urban Ladder website and browse our range of single bed design with storage or without. From sleek options like the simple, classic Yorktown to the multi-functional stackable Yuri - you're going to be spoilt for choice.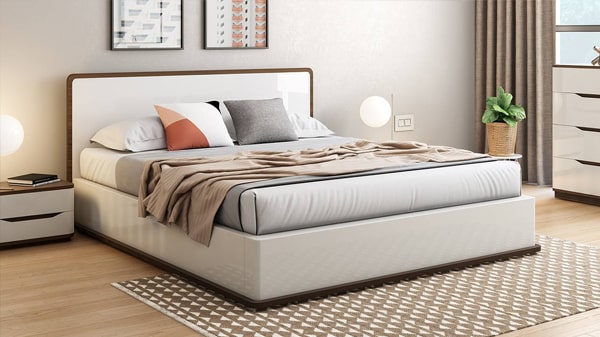 Curious about double bed design?
If you're wondering what are some latest double bed designs, we're not surprised. A double bed is a staple in any home, rather like rice in the kitchen. Trending right now in double bed design for bedroom are beds with storage - whether pull-out drawers, hydraulic storage or even the classic box storage.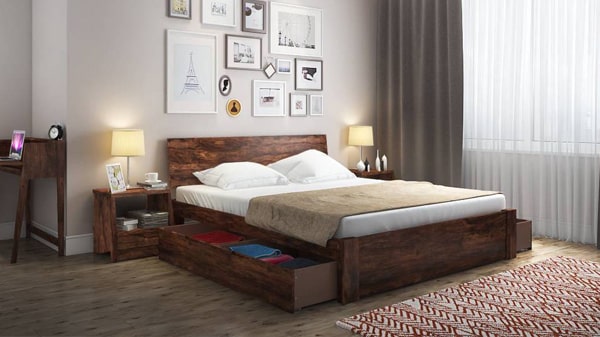 Looking for a wooden bed design?
"What are some best wooden bed designs for Indian homes?" is a question that gets asked a lot. We know why - there's nothing like classic wood furniture to fit into an Indian home. So whatever bed design may be trending, it's the classic wooden bed that is the favourite.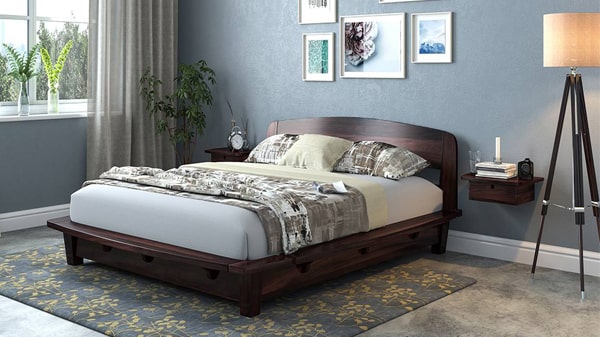 What's the latest in bed design?
Is it four poster? Is it white finish? Is it hydraulic storage? The options can be intimidating. To figure this out quite simply, get to the core thought behind the answer to what are the latest bed designs. Which is - what do you need from a bed? If you need something compact, then it doesn't matter if what's new in bed design is a four-poster colonial marvel - it won't work for you!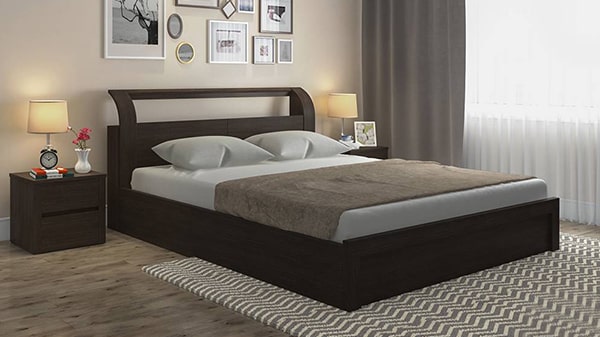 Decoding the Latest and Modern Bed Design
In a world that's inundating you with beautiful bed design with images, it's hard to figure out what is the best option out there. The key to answering this is to find out what is the best option for buying a wooden bed design online for you!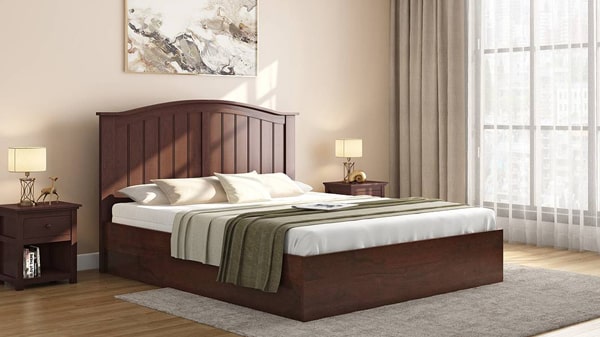 The high utility of box bed designs.
The most cost-effective solution to your storage needs is the classic box type bed design. Choose from different finishes and sizes - they all come with about 1,200 litres of highly useful box storage. From woollen clothes and blankets in the summer to extra pillows and other items in the winter, box storage will take care of all that extra stuff.