Make your 2BHK apartment feel like a 3BHK
Whether you live in a typical studio apartment or want to get more out of your compact apartment, these small space design ideas will come to your rescue. An ideal home would have a master bedroom, a guest bedroom, and a study room. If you are part of a large family, you will also want a room for the kids and one for your parents or in-laws. But if you live in a 2BHK apartment (like most of us do), the only way to address all these needs is by multi-purposing each room. Here are 9 tips on how to utilize every square foot of space you have.
1. Use mirrors and glass to enhance the feel of space
Surfaces like mirrors and glass reflect light and make spaces look bigger. If your room seems small, hang mirrors on your walls, and furnish it with glass-topped tables instead of solid wood. Paint your walls in light, bright shades. Open display units or those with a glass front are ideal. But if you do need closed cabinets, opt for a light finish on their doors. Choose furniture that is slim and sleek in form. Overstuffed furniture, bold patterns, and those with thick arms and legs can make the room appear overcrowded.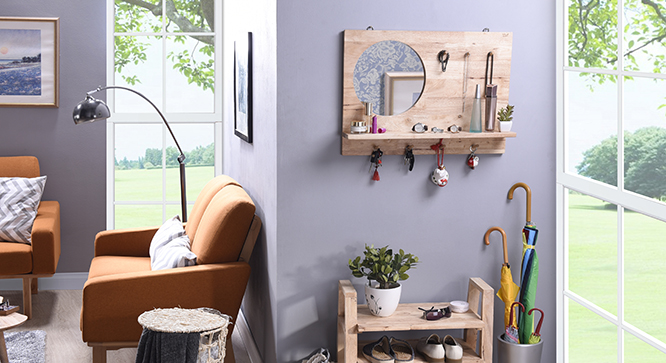 2.Think vertically
Whether you're hanging art or shelves, or placing furniture, don't let vertical space go to waste. Tall shelves and artwork or pictures hung high on the walls draw the eye up, making your space feel more expansive than it actually is.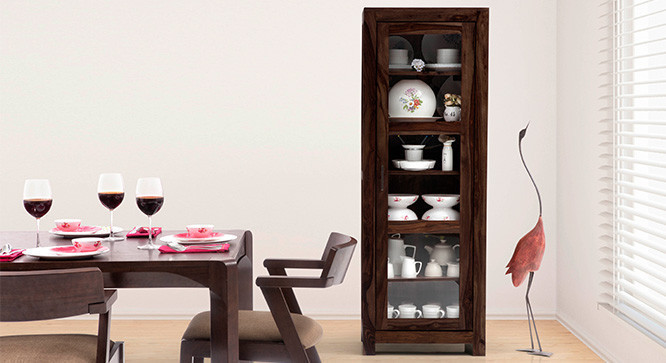 Shop Bookshelves & Display Cabinets>>
Full curtains and full length balcony doors make the room look bigger. So, hang curtains from the ceiling, rather than from the top of the window, to add height (and drama) to the space. In narrow hallways, wallpaper can draw the eye away from the length of the space and create the illusion of width.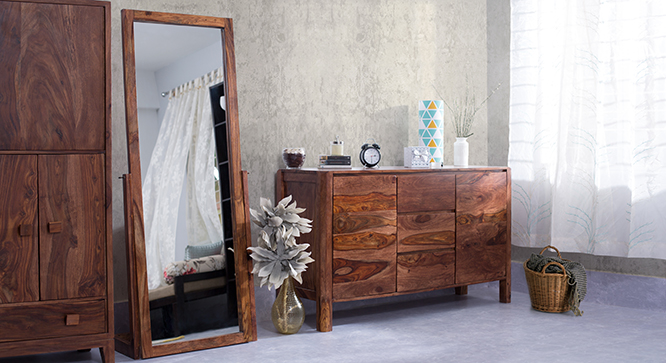 3. Give space to dreams
Your bedroom is a place where you want to sit back and relax at the end of your hectic day and wake up all energized for another day. It is important that the bedroom doesn't feel claustrophobic. The trick is to have low lying furniture-bed under 2 feet and futon floor loungers, for instance. The lower the furniture, the higher the ceilings will seem.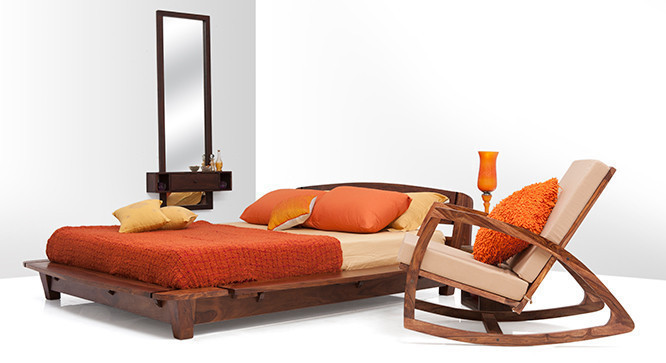 Shop the Tahiti Platform Bed >>
Effective storage in the bedroom will also give the room more breathing space. Storage beds or benches with storage that double as seats are ideal solutions.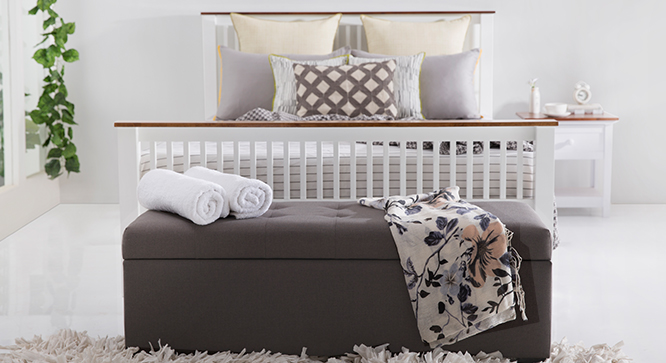 Shop the Carson Storage Bench >>
Fully utilize the entire space on your wardrobe wall by building lofts above the wardrobe. This not only gives a clean, elegant look, but also gives you space to put away seldom used stuff
.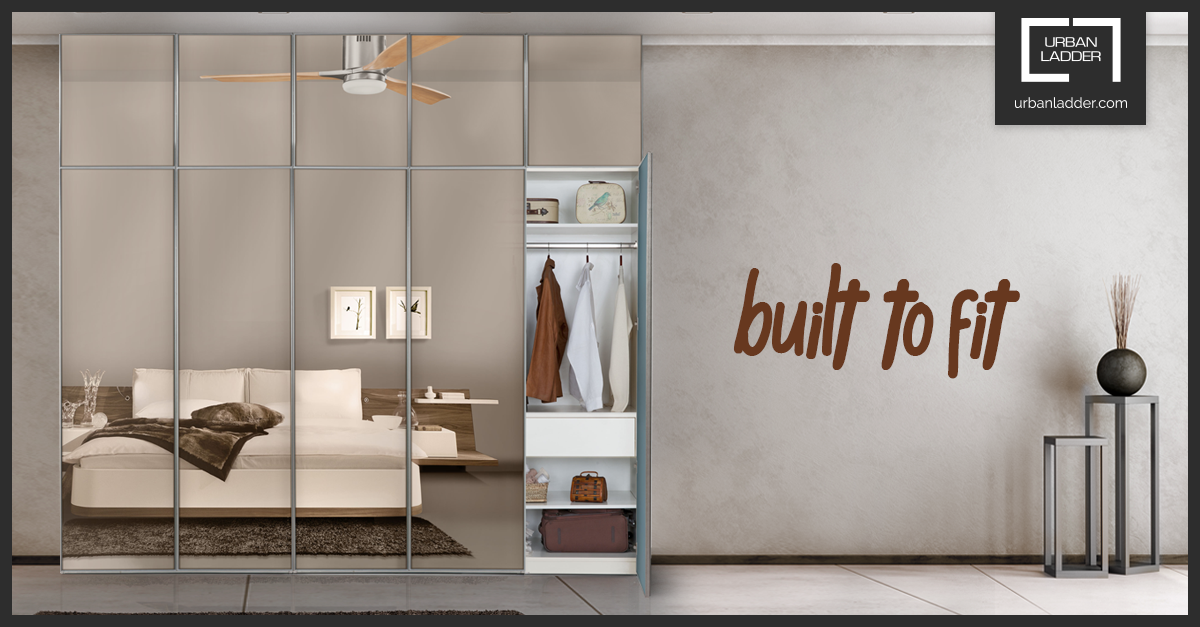 Sign up for a wardrobe consultation and create your personalized wardrobe >>
4. Abra ca dabra! It's a bedroom
Need sleeping space in the living room or seating in your guest room? Choose a sofabed! These ensure that your space is fully utilized at all times.  
Keep in mind that you will be able to make best use of the sofabed if it easy to move around the other pieces of furniture in the room. For instance, small coffee tables or nested stools that are easy to move are more convenient than a large, heavy centre table. TV Units mounted on the wall would be better than the ones occupying floor space.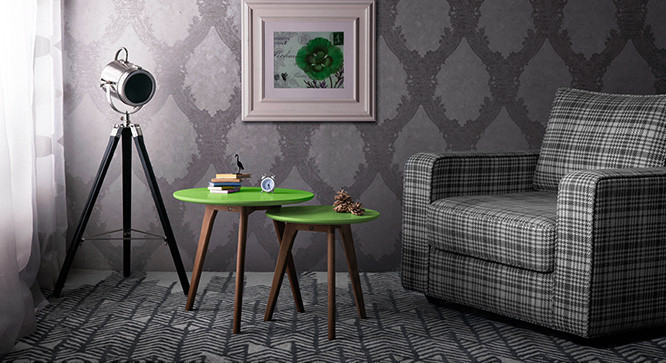 5. Multi-purpose furniture
Today, there are many unique furniture pieces that make small-space living more of a joy than a pain and will also appeal to the design-obsessed. For instance, dinner tables that double as work tables or bars.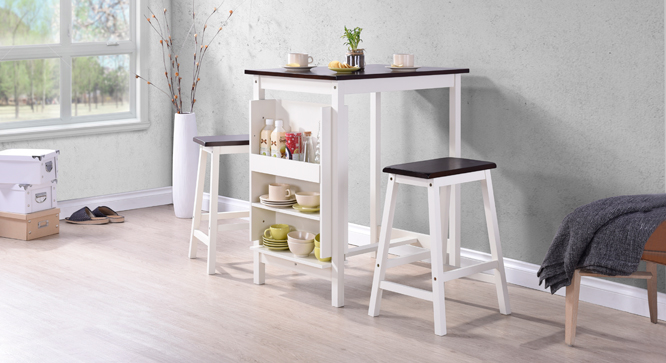 Shop the Desso Breakfast Table >>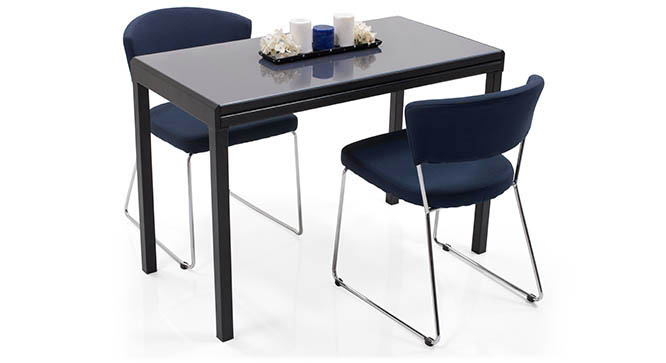 Click here to explore Extendable Dining Sets >>
6. When you are not using it, hide it
Many designs are expandable or foldable, according to how you want to use them. For instance, study tables that can be folded up after use. Such furniture not only saves space, but also makes the room look neater.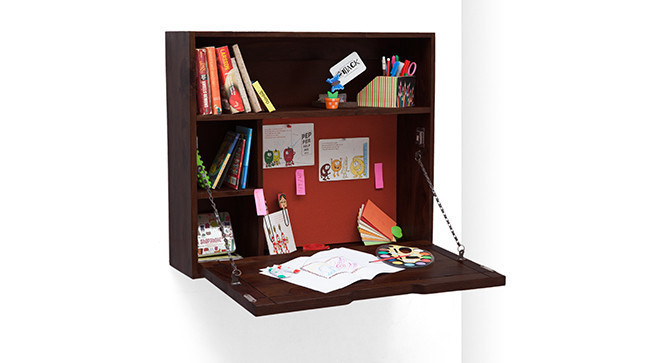 Shop the Fleming Folding Wall Desk >>
7. No room? Create spaces
Whether it's an alcove or the end of a corridor or the corner of your living room, turn unused spaces into cosy nooks for reading, working, or thinking. However small or awkwardly shaped the space is, with thought, it can be made functional. A corner table with a chair beside and a wall shelf above will make a nice work nook.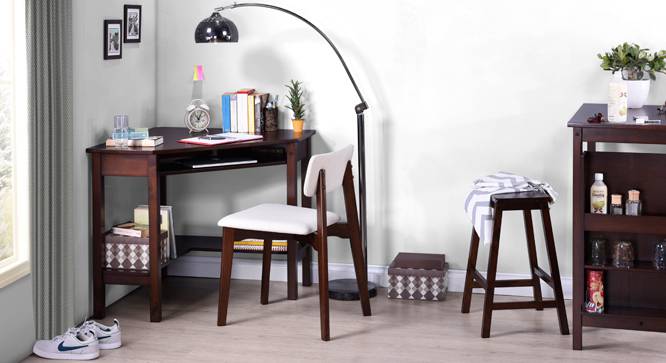 A console table along a wall, laden with potted plants or curios and some wall art hung above can look simply charming.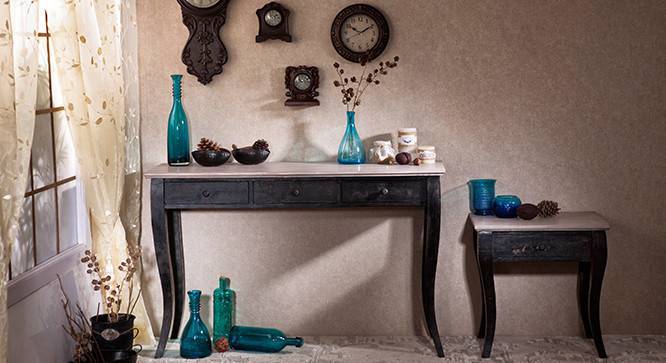 The short corridor or foyer near your front door can be jazzed up with a shoe rack with seating and a wall-mounted jacket rack.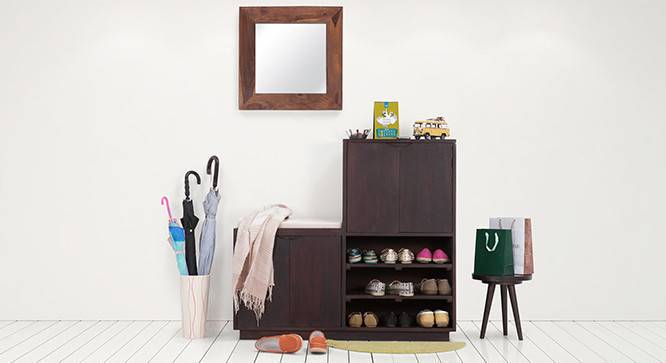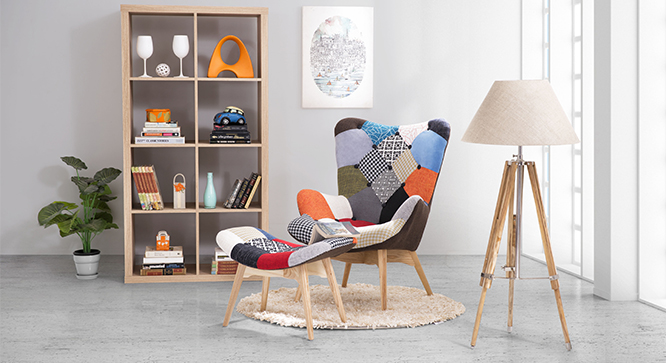 8. Break down the walls
Replace doors with sliding walls to let your space breathe, or completely break down the walls and use the space as multi-purpose rooms with light partitions. You can even use glass walls to separate spaces without actually dividing a room. All of these make the space look bigger.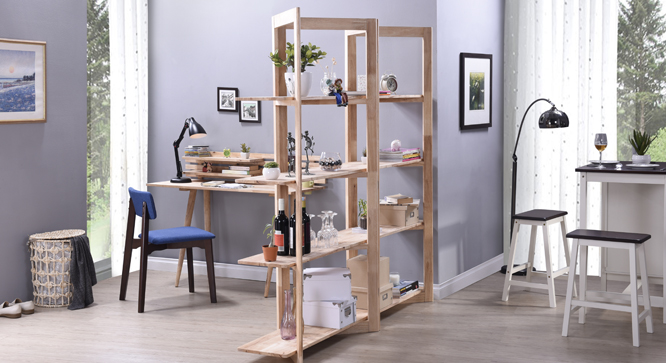 Shop the Andreas Room Divider >>
9. Bedrooms in a box The kids room maybe small, but it need not compromise on the essentials you want your kids to have. Consider getting them midsleepers that come with inbuilt beds, pull-out study  desks, cupboards, and racks for books and toys.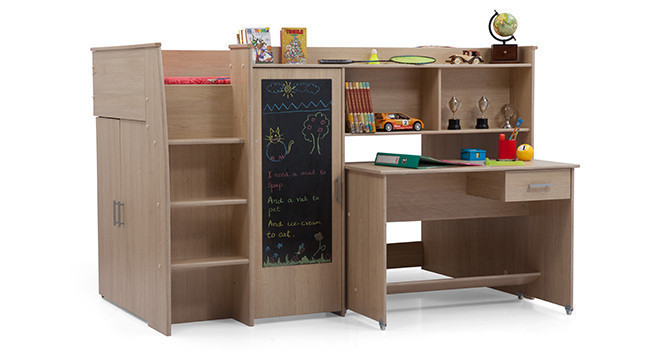 If you have to accommodate 2 kids in a small room, choose bunk beds. For you, these are a way to save space. For your kids, they are everything from a fort to a ship to a train.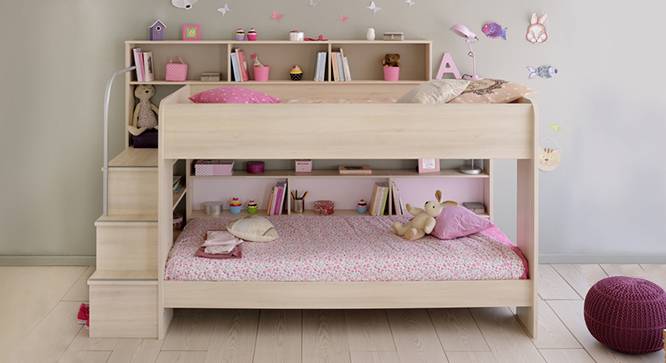 Go, win the space war !!
You May Like These