Gold Rush. Bring Home Some Bling Without Going Overboard
From burnished to golden, here's how to decorate with this colour du jour No colour does old-school glamour like gold. It evokes the razzle dazzle of the roaring twenties, the hushed elegance of bygone eras, and the radiant warmth of the sun. It also adds a whiff of tantalising drama to an otherwise normcore aesthetic. After fading into the background, gold is now back to being the celebrated colour of the moment 

Here's how you can tap into the gold rush without going overboard. Calculated restraint. That's the key. Used with discretion, shades of gold, brass and copper can give a room that much-needed glimmer, turning mundane into luxe, and run-of-the-mill into sophisticated. The trick is to steer clear of extremes – use overenthusiastically, and you run the risk of turning your home into a garish Bollywood set from the seventies. Too subtle, and you miss the whole point of incorporating this head-turning colour.    

Here are some ideas to help you hit the right note:
Dress up your walls with gold frames, or hang a gold-accented mirror in your hallway or living room. Choose polished gold tones if your overall decor is contemporary or minimalistic.
Pick a dull gold paint for a feature wall in your living space, and watch as all eyes unfailingly turn towards it.
An antique lamp or sculpture in the entryway gives a traditional, ceremonial touch. Brass and gold faucets in bathrooms and kitchens add a dash of old-world charm. (Remember to choose a single tone for your fixtures)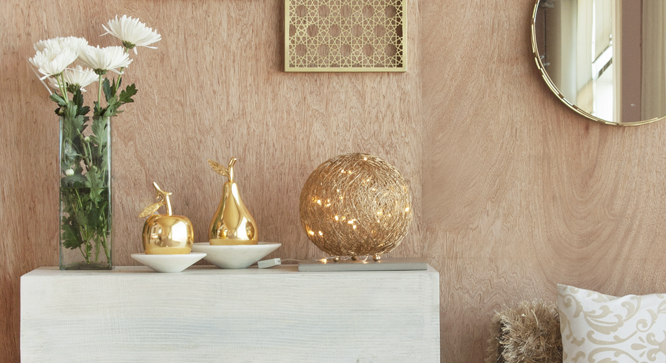 Gold is a great team player. It gets along famously with earthy tones, Marsala, blush pink, navy blue, coral and turquoise.  Mixing and matching metallic shades of gold is on point right now. Rose gold accessories, brass accents, all work well together. You can even play with the finishes across your space. Matte in one room, and shiny in another. We love gold-tone flatware for the dining room. It works beautifully to class up everyday dining.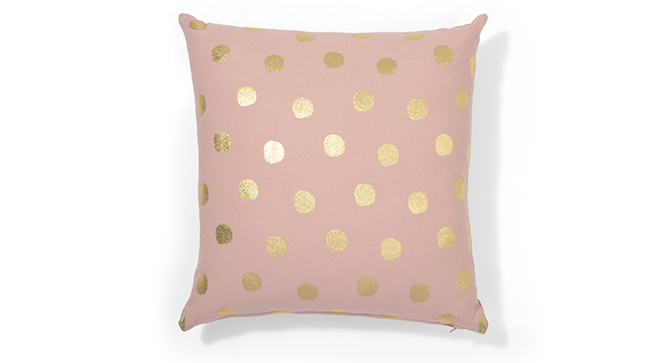 A time honoured Feng Shui muse, gold is considered an auspicious colour for the home. 

If monochrome is your thing, you can still get the power of gold. Simply scatter some candles in gold-tinted candle-holders and votives, and bathe your home in a golden glow.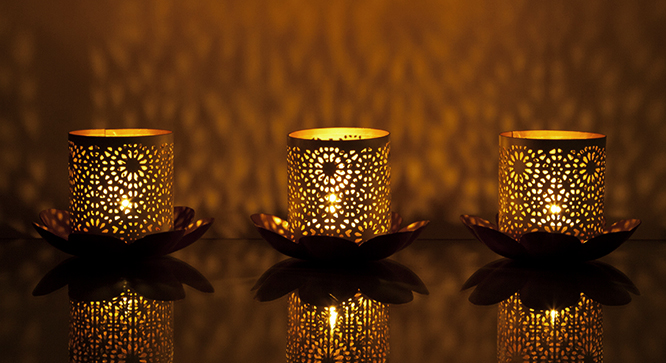 You May Like These