3 Decor Tips To Help You Create First Impressions That Last
Meet Rajdeep Sarkar, illustrator, designer, and lover of quintessentially Indian motifs. His fine sense of aesthetic and keen eye for detail are behind a lot of the Decor designs you see on Urban Ladder.
We caught up with Rajdeep to understand his take on all things decor. Here's what he has to say.
"You may be impressed by the decor of a hotel, but you would feel no connect to it. But how we do up our homes is very personal, a reflection of who we are and how we view the world," says Rajdeep.
"When you visit someone's house, and you see what they have created-the lamp in the corner, the cane sofa set, the bright carpet on the floor...you learn something about them. That little print you see in the corner of their cushion cover, that is them, their signature."
3 Decor Tips To Create A Stunning Space 
1. Follow a theme whenever decorate a space
See the room in your mind before you go online and start researching decor ideas. Don't do anything just because it's all the rage now. Choose only designs that you personally like and connect with. This Minar bedsheet is a personal favourite because it has a design inspired by Indian architecture. At the same time, it's also very minimal and modern.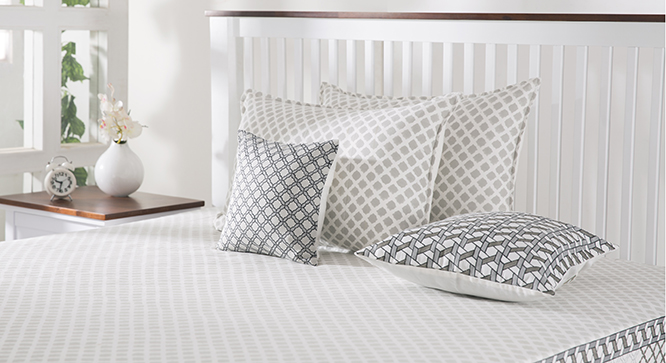 2. Play with decor to give your rooms a new look
Decor items like small lamps, cushion covers, curtains, or even table linen are typically low investment. But they can make a real difference to the way your home looks. So, whenever you feel the house has the same old look, change your decor. It will transform your space!
Take the Abbey dhurrie for instance. It adds a bright pop of colour to an otherwise muted space.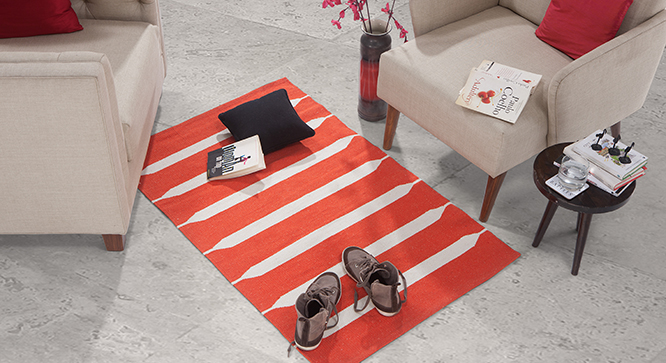 Here again, the Ariba cushion covers turn a very sober European-looking space vibrant. If we were to replace them with cushions in gray and white, they would give a completely different look. That's the power of decor!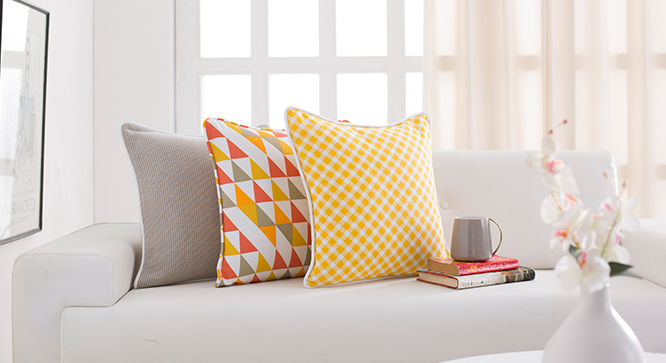 3. Choose your lighting wisely
You may have done up a space beautifully, but if you light it up the wrong way, the entire effect will be spoilt. The right lighting can create a positive ambience and energize you while the wrong one can work the opposite way.
When buying lamps, make sure you look at not just how the lamps throw their light, but also at the form and finish of the lamps themselves. A metallic finish lamp in gold or copper would look completely out of place in an austere, European setting.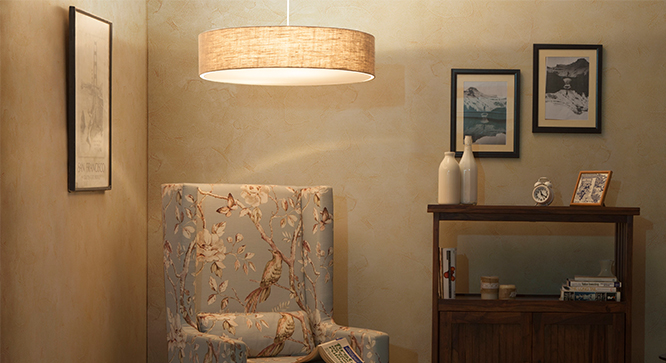 You May Like These