Product lessons: Punit Soni
'Design dialogues' at Urban Ladder celebrates creativity and innovation. An initiative to keep all aspects of the visual culture, be it design, technology, art, branding etc. these sessions are knowledge sharing sessions, keeping the spirit of design alive! These sessions help us discover the story behind the story, by meeting the source. So this time, we had the privilege of hosting Punit Soni, a high-profile Google executive to talk to us about how we can build a world-class product company.
Rajiv pinged him on a Friday, Punit obliged immediately and Tuesday he was here. We were excited! An impressive list of product innovations to his credit, Punit was a former product leader at Google and Motorola, with expertise in mobile technology. He helped build some of the world's most revolutionary products - Google News, Google Books, Google Plus, Google Mobile and a suite of Motorola devices including Moto X, Moto G and Moto E. Punit moved to Bangalore recently to lead the product definition and innovation charter, at one of the country's leading ecommerce companies to build a world-class product company from India.
What more than hearing it from the man himself!
Currently, focused on engaging in dialogue with companies, sharing his product experiences Punit says, "The amount of energy in the startup world of Bangalore is insane. India has the largest and best concentration of young talent. There is a lot of ambition in India. The Valley feels like a retirement home in front of India."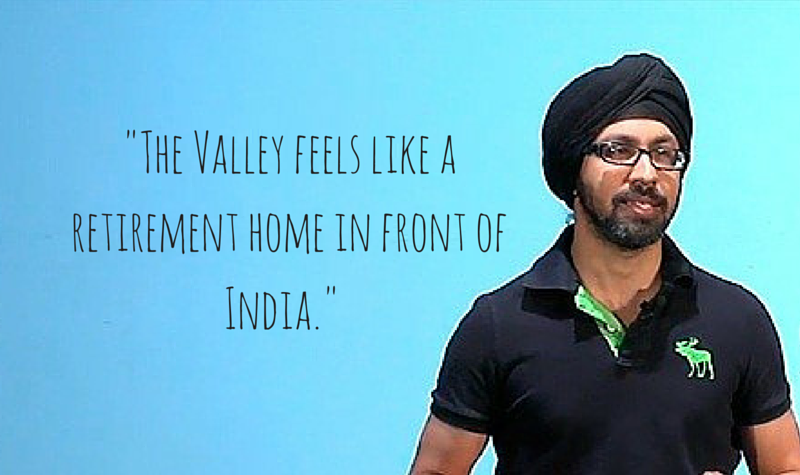 Capturing his journey in a sentence, he says, "India discovered low cost mobile phones, Flipkart believed selling phones is the best way to acquire customers, and I discovered India."
Here are some insights from an intense knowledge-sharing session by Punit Soni on the framework to build a world class product company.
There can be NO discussion of product in silos
Firstly, product doesn't mean product management. Product means thinking from the perspective of the user.  Irrespective of teams and function, be it coding, marketing, sourcing, design whatever, everyone should develop and function keeping the product in mind, thinking from the perspective of the user.  It is imperative that the leadership team agrees to a common and unified vision for the organization.
Go where the users go
We live in a very busy and noisy world. The information age has spoilt consumers with choice. There is an endless amount of information to consume, millions of products offered, needless to say, it can be quite overwhelming. Understand where your users are and think from their perspective. For eg. Mobile is probably not the only way to go. There is no logic in shutting down all other channels because you see potential in the other. Understand what it is like for a customer sitting in Raipur to buy a product online. Think about all your users who transact under all circumstances and have a solution for each one of them.
India isn't a single continuous exponential curve
There is no doubt India's growth has been phenomenal, but we need to understand that this might not be one long exponential curve. Nobody is going to argue that India is not going to be a large market. Everybody thinks it's an exponential curve, perhaps it's a small exponential curve and a little bit of straight line. There will be an inflection point, maybe it could be the discovery of low cost mobile phones, better broadband connectivity it can be anything. "I don't know if we are even at the start of this curve or at the middle, but what I do know is, it's not a straight line." Says Soni.
Reflect on your DNA and core strength
Make every decision with passion. Think of the long term strategy and how will the decision benefit you. Don't be afraid to try crazy things and face interesting consequences and sometimes it's okay to fail. Remember your company is a living, breathing organism with a distinct personality. It expresses that personality through its Values.
     5. Give people autonomy to make decisions and innovation will happen
Companies have agendas, and employees need to support those agendas if the company is to succeed.  But if you want your employees to live up to their full potential, it's not enough that they do what you tell them. "The idea of you having a new idea should not need approvals. All you need is your ability and someone to work with you, if you have this unbelievably amazing problems can be solved. Your management doesn't know all the things that have to be done. You do! From this circle of innovation if even two ideas get implemented, you will have a different company." Says Punit.
Punit believes that trying to conquer the world of e-commerce is no different from summiting a mountain. Disruption is important to upset stasis in a broad sense, but consumer-focused innovation is the evolutionary change that will be responsible for improved products.  
"Companies today are riding on the back of an immensely ambitious generation, reinvent against all odds and deliver this ambition to customers! You have the ability to build this in your DNA. Hold your position, leverage the opportunity. Whoever is going to be patient will be the winner." he concluded.