Sunil Hazarika: Our secret weapon
Hauling heavy boxes into multiple trucks, planning the route for the day, and a quick morning huddle with the team to review the issues faced yesterday, is his morning routine. Sunil Hazarika's job is to make sure you have the best experience of getting what you ordered at the click of a button.  
One of the first few employees in our delivery team, Sunil joined Urban Ladder in May 2012. In the last four years he has done it all, right from packaging to delivery to assembling to quality check to managing inventory and now a supervisor at our fulfilment centre in Bangalore.
Born in Assam, into a family of three siblings Sunil, the youngest, has a brother and sister. Soon after he finished his pre-university college he started working, he was 19. "My father single-handedly brought up my brother, sister and me and my lifelong aspiration has been to make him proud of me." Says Sunil.  
In his first job, Sunil worked for a packaging company. He recalls, "All I did was packaging for two years and at times I wondered if there was anything more that I could learn and grow."
Urban Ladder came along when he was 22, and he was extremely excited with the opportunity to make deliveries and interact with customers. Since then, there has been no turning back.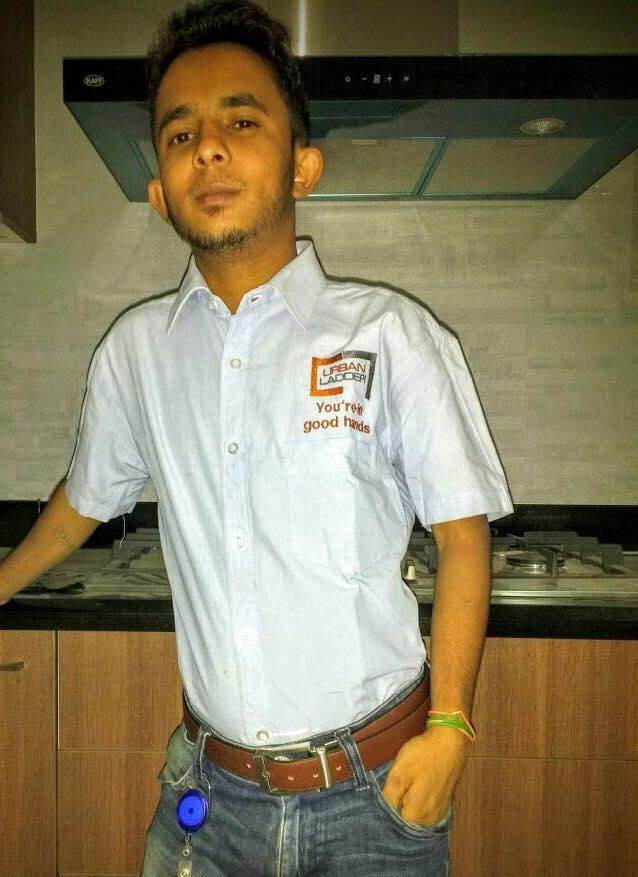 When we met Sunil, he was headed to Electronic City "The average weight of each piece of furniture ranges from 15 – 20 kgs, but beds, sofas, dining tables etc. go upto 100 – 150 kgs. I usually cover 60 – 70 kms a day and visit as many as 10 – 15 customers a day, it all depends on time required for installation. Based on requests, we also pick up cancelled and damaged products, and provide after sales service." He says.
The industry is highly competitive and our delivery team is the face of our brand. We have upgraded the image of the ubiquitous bike guy. We ensure our team is presentable, tech-savy, proactive to interact with the customer and is able to handle any possible situation at the doorstep of the customer. "Basic English is essential, and mathematics comes handy as well" says Sunil.
He makes one call to the customer, gets his landmark and finds his way to the apartment. Gets the team to pull out the product, registers in the 'visitors book' and is quick to locate the flat in the sea of vertical high-rise buildings. Positive, patient and proactive, he makes his first delivery for the day a coffee table. While leaving he notices the dining table at Mr. Sharma's house is from Urban Ladder, he's quick to ask the customer, his experience with the dining table. "We loved the dining table and that's why we ordered for the coffee table." Sunil smiles at the customer explains the details of the product and leaves.
"Seeing customers buying more products from us is an indication they are happy with our products and that makes me happy. I've seen the number of deliveries multiply 50X since we started and I only wish I could do all deliveries." He smiles. With his share of challenges, he also says that not all deliveries are as good as this one.
"We would have a delivery in Hebbal and then one in Banashankari and we had only about 30 minutes between the two deliveries. Battling the traffic in Bangalore is a nightmare. We learnt the most in the first year of our deliveries. These were exciting and challenging times." Says Sunil.
Like all e-commerce companies, Urban Ladder has had its share challenges, and people like Sunil have been instrumental in streamlining the delivery chain incorporating constant feedback from our customers. 
Unassumingly, he says "Integrity at Urban Ladder is critical. When it's our fault, we have always been taught to accept it and collectively find a solution. I have learnt from my mistakes and that has helped me grow."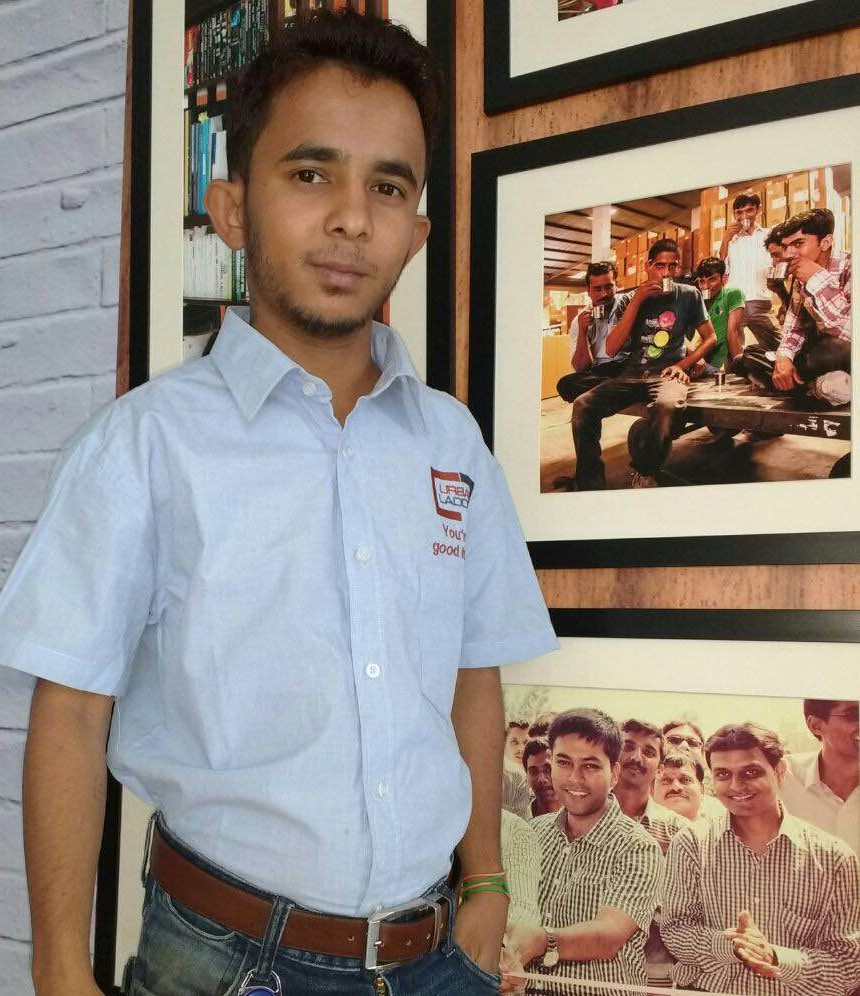 Kaustabh Chakraborty aka KC, says, "He is always eager to find solutions to the most unrelenting problems. Excellence for him is a habit. He is the most enthusiastic in the team and his energy is contagious."
Recalling some of the first few deliveries, with Kaustabh who helped him pack products, deliver and even assemble products, he says, "No one at Urban Ladder has an ego. This makes me want to do more to make a difference to the company."
 "For most businesses investing continuously in intangible values such as customer service and experience, is believed to be a liability. For us 'customer obsession' is at the core of our values and investing in our customer's experience is our biggest asset. Investing in training them to go that extra mile and pamper customers is our differentiator." Says Kaustabh
Sunil is a football and cricket enthusiast. Brimming with energy at all times, Sunil has definitely been a key component in the growth of the company. "People like Sunil have been our secret weapon in armouring ourselves with an unmatchable customer experience." Says Kaustabh.
"I want to study further and become a manager in the sourcing team. It's been a nourishing journey seeing the transformation of our customer service and the growth in the quantum of our business. I'm proud to be a part of this journey." Added Sunil.