Anniversary Special: Design Dialogue 3.0
"Good design is problem solving with its locus on simplicity, effectiveness and efficiency." - Pradeep James, Head - Design & Development at Urban Ladder
In July 2012, Urban Ladder set out on a mission to make a million homes beautiful. This month, as we turned four, we celebrated the essence of our mission by organising the third session of Design Dialogue. Led by Pradeep James, Head – Design & Development at Urban Ladder, the session focussed on product design – specifically, what makes for good and bad design. Over the course of an hour, Pradeep shared some of the most important things he's learnt in his ten years in this field.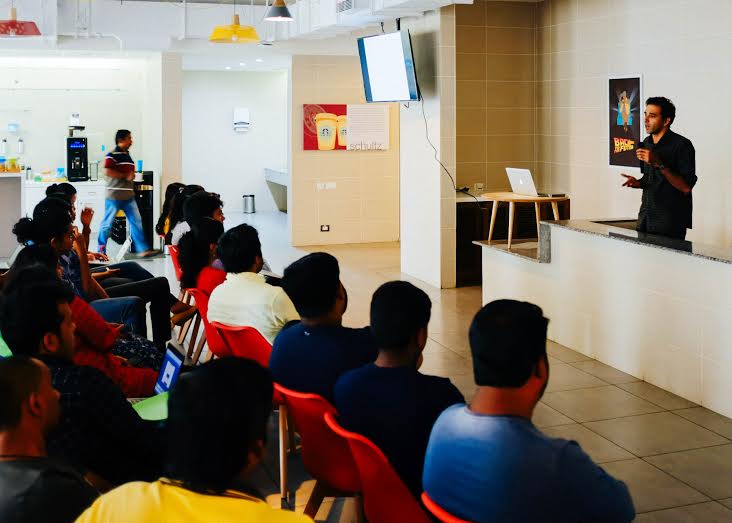 Pradeep began the session by demystifying one of the largest untruths about design – namely, that design is mainly about aesthetics. Instead, he spoke about how design must link human values, technology and viability seamlessly, for it to be purposeful.
Pradeep then took the audience through the process of product design, which begins with identifying the problem, and includes brief definitions, ideation, iterations, prototyping, and testing, and finally ends with manufacturing.
"Design isn't about adding a wow factor to something - that's an absolute misunderstanding. Design is everything, from the thinking, to the efforts made; from the beginning, till the very end", shared Pradeep. Another key learning the audience took away from the session was how a lot of designs are either cultural or universal. For instance, a bottle cap opens the same way, no matter in which country you are. This design is intuitive to human nature, and is therefore, universal. On the other hand, the kind of brooms we use in India to sweep dust are not found everywhere. The design of something to solve a problem that arises out of a cultural or geographical problem would be deemed a cultural design.
Pradeep ended his talk by sharing the ten principles of good design, attributed to design legend Dieter Rams.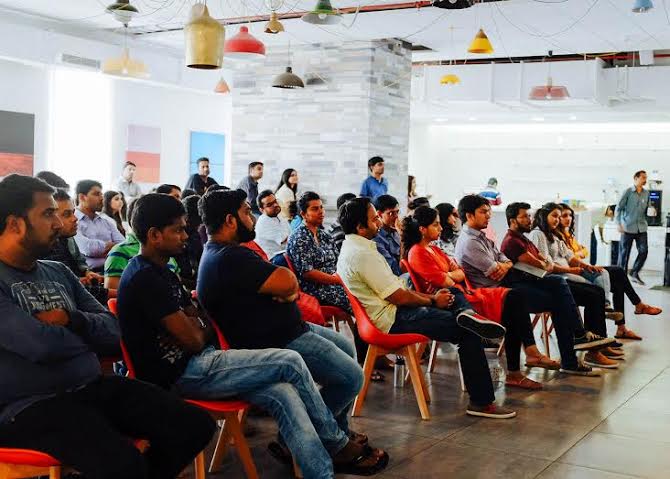 Post the session, we announced our design competition. This year, teams were asked to create a functioning ceiling, table, floor or wall lamp, with some very basic raw materials. The catch? No one from the product team could be a part of a team.
Through the course of the day, six teams worked hard on innovative concepts, while also juggling work.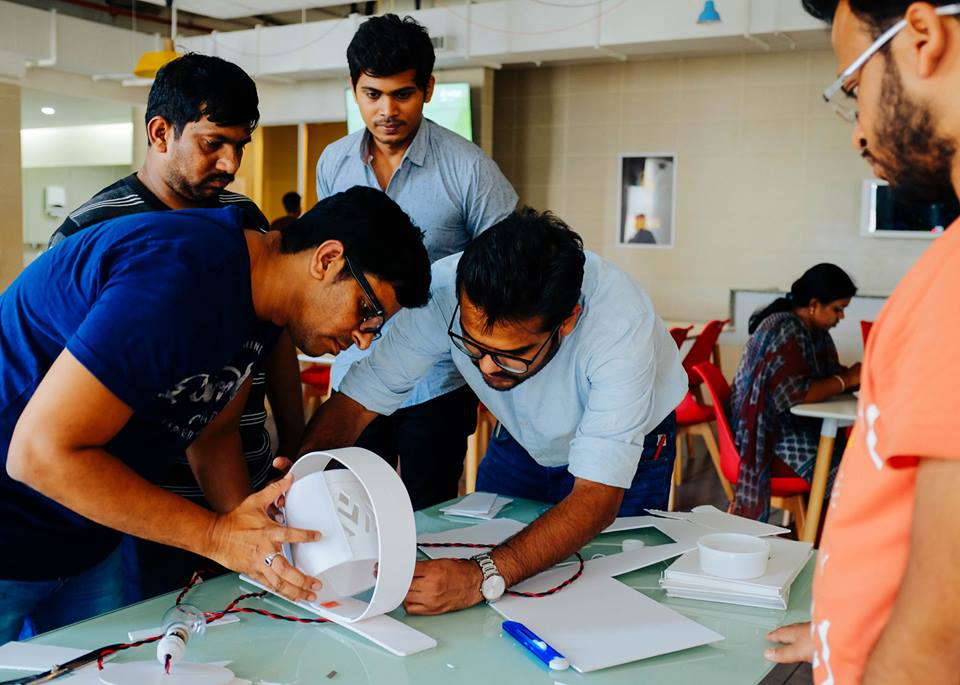 At the end of 5 hours, the jury – comprising 3 of our design leads – was presented with some gorgeous, thoughtful designs to choose from.
Vikram, Design & Research Lead at Urban Ladder and one of the jury members at the design competition shared, "There were two things that I appreciated - Firstly, we got to see the amazing stuff that can happen when people from different functions work together in unison and apply their different talents. Secondly, every group, whether or not they included designers or creatives or not, were able to come up with really interesting, compelling ideas."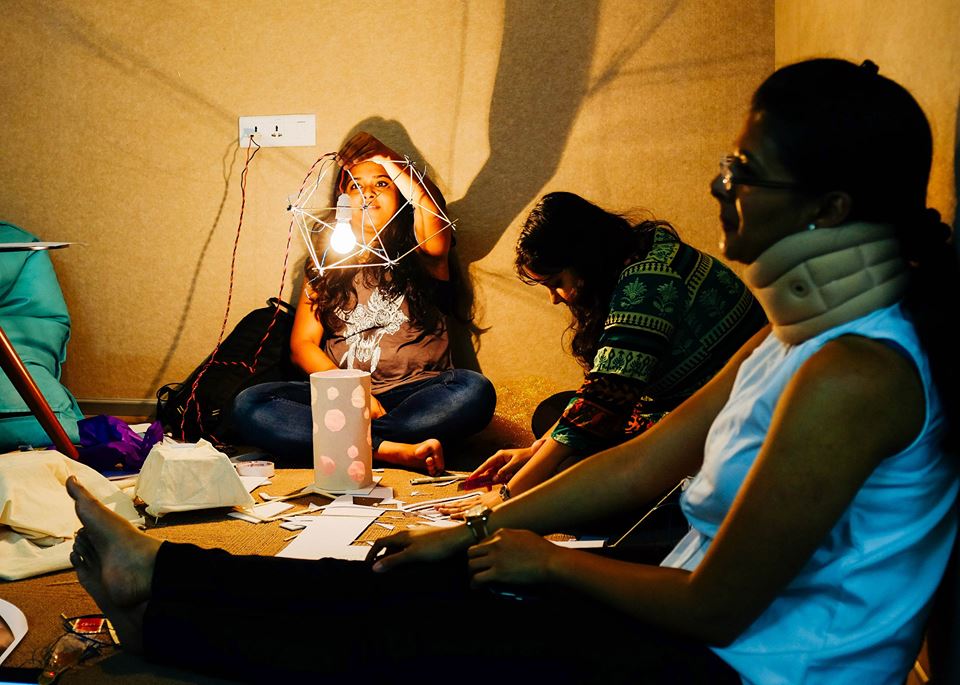 While the initial plan was to choose just one winner, the judges felt two teams had met the criteria of aesthetics, concept and presentation perfectly. Team PANGS, comprising Priya Pakkad, Anshika, Nupur, Gowri and Shruthi came in first for their Hansen Lamp, while Kruthika, Shikha, Apoorv, Hanshika and Prateek of SKHAP Designs stood second with their Base Lamp.
"It felt great to work with a challenging brief and design within time and material constraints. It was a very refreshing feeling for all the designers. Also each team member contributed their individual expertise, which led to a great holistic outcome", shared Priya Pakad, Textile Designer at Urban Ladder, as she celebrated her team's successful design.
With this, our anniversary week concluded just as we had planned – with teams across functions working together to create designs they'd be proud of from scratch.